College of Saint Benedict and Saint John's University Entrepreneur of the Year Awards 2022


Join us this fall as we celebrate the entrepreneurial spirit that lives in the students and alums of the College of Saint Benedict and Saint John's University. It's a chance to applaud accomplishment, admire innovation and spark some ideas of your own.

Awards will be presented to the 2022 CSB Entrepreneur of the Year, SJU Entrepreneur of the Year and CSB and SJU Social Entrepreneur of the Year. Winners are selected from nominations of Saint Ben's and Saint John's alums who have successfully launched, and led ventures by seizing opportunities while leveraging resources and initiating changes that create value.

Event Details
Date: Monday, October 24, 2022
Time: 5 - 6 p.m. Social; 6:15 p.m. Awards presentation; 7:00 p.m. Networking and dessert
Location: Metropolitan Ballroom & Clubroom, 5418 Wayzata Boulevard, Golden Valley, MN 55416
Cost: $35-$50, plus sponsorship opportunities

Individual Admission Ticket Options
Event Admission ($50) – Event admission, heavy appetizer buffet and cash bar.
Young Alum Admission ($35) – Discounted admission for 2018-2022 class year. 
Sponsor a Student ($50) – Support students to join us at this inspiring event.
Support Student Entrepreneurs ($50, $100, $250 or $500) - Support Center activities to cultivate the entrepreneurial spirit, mindset and toolkit for the next generation of Bennie and Johnnie entrepreneurs.
College of Saint Benedict Entrepreneur of the Year

Hudda Ibrahim '13
Filsan Talent Partners
Hudda has brought her entrepreneurial spirit to workplaces to create welcoming and diverse cultures through the launch of her consultancy, Filsan Talent Partners. With extensive education, training and expertise, Hudda focuses on topics of diversity and inclusion, cultural competency and unconscious bias in training, teaching, and curriculum development. She is a sought-after expert delivering workshops and customized training to company executives, HR departments/staff leadership teams, and supervisors as well as organizational leadership consulting.

Hudda graduated from the College of Saint Benedict, majoring in English and Peace Studies. She went on to earn a Master's degree in Conflict Resolution from the University of Notre Dame, South Bend, Indiana. Currently, Hudda is pursuing a Doctor of Education and Leadership degree at Saint Mary's University of Minnesota.

A prolific author, Hudda is the author of seven books including "From Somalia to Snow", "What Color is My Hijab?" and "Lula Wants to Wear A Badge." As a faculty member at the St. Cloud Technical and Community College and trainer, Hudda is a certified trainer through Franklin Covey and Cornell University. Hudda is a recipient of the prestigious Bush Foundation Fellowship (2019) and an Initiators Fellowship from the Greater Minnesota Initiative Foundation (2017).
---
Saint John's University Entrepreneur of the Year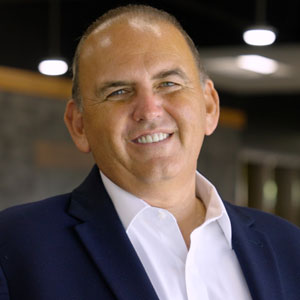 Pat Lynch '88
Granite Logistics
Pat Lynch has been involved with transportation and logistics throughout his career. After earning his degree in Management at SJU, he stumbled into the industry and served in two entry-level roles before co-founding Payne Lynch & Associates in 1996. What originally began with three tables, one computer and big dreams evolved over the course of a decade into one of the leading flatbed/specialized transportation brokerage companies in the nation. In 2006, Payne Lynch was acquired by a Fortune 500 leader in the industry.

After sitting out a non-compete, Pat reentered the industry in 2011 as the co-founder and president of Granite Logistics. Granite Logistics is a third party logistics business with offices in Sartell and Minneapolis with specialty in the big, wide and heavy haul markets. With a talented team, Granite Logistics has seen solid and consistent growth. In 2022, the firm will arrange for the movement of over 70,000 truckloads of freight and generate over $250 million in gross billings. From 2015-2020, Granite Logistics consistently appeared six straight times (including three Top 10s) on the Minneapolis/St. Paul Business Journal's Fast 50 list of fastest growing private businesses.

In addition to his business ventures, Pat has been actively involved in the central Minnesota community. He has served two terms on the Sartell City Council, and also served on the boards of Junior Achievement, Catholic Charities, CentraCare, and Plaza Park Bank.
---
College of Saint Benedict and Saint John's University Social Entrepreneur of the Year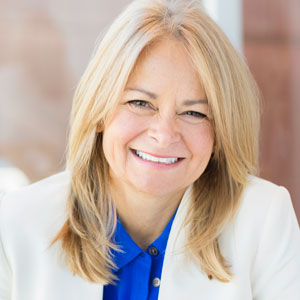 Mary Lenard '82
Giving Voice Initiative (GVI)
Mary is co-founder and former executive director of Giving Voice Initiative (GVI), a global nonprofit leading the development of dementia-inclusive choruses across the globe. Launched in 2014, GVI has inspired and equipped over 50 choruses – from Eau Claire, WI to Canberra, Austrailia, Victoria, B.C. Canada and Sarasota, Florida. Prior to Giving Voice, Mary was Executive Director of the Alzheimer's Association MN-ND Chapter for nearly nine years. She also served in leadership positions with the Minnesota Leadership Council on Aging, the Margaret A. Cargill Foundation, the ACT on Alzheimer's collaborative and The National Center for Social Entrepreneurs. In 2019, Mary was recognized an Age Disruptor by the 50 Over 50 awards by AARP MN and Pollen Midwest. 

Mary served on the Alzheimer's Disease Working Group formed by the Minnesota Legislature in 2009 which led to a call to prepare Minnesota for the impact of Alzheimer's disease and the creation of ACT on Alzheimer's collaborative. Mary's father passed away in 2009 after a journey of 14 years with Alzheimer's and vascular dementia. In addition to volunteering with two Giving Voice Choruses in Minneapolis, she also facilitates an Alzheimer's caregiver support group with her husband in Edina, MN.

There's a moment of truth that stands between innovators and entrepreneurs. Within that moment, you start something – a venture all your own. Everything after that is merely figuring it out. The McNeely Center provides a thoughtful blend of education, mentorship and encouragement to students from any major. With guidance and advice from McNeely staff, faculty and alum mentors, our students don't simply wrestle with ambiguity. They embrace it.
Sponsors
Help support the Donald McNeely Center for Entrepreneurship continue their mission to "Inspire the Entrepreneurial Spirit" within our students, alums and friends through your personal or business sponsorship of the Entrepreneur of the Year Event. Sponsorship levels are outlined below or contact Becca Brzezinski, 320-363-2065 or rbrzezins001@csbsju.edu

Sponsorship Opportunities
All sponsors would gain promotion on website, invitations, event sponsor signage and pre-presentation slide presentation. Varied number of event tickets for admission of guests and/or sponsor CSB/SJU students to attend the event. Sponsors and guests have access to a pre-meet and greet with CSB/SJU leadership and Entrepreneur of the Year Award winners. 
Venture Partner ($5,000): Event program Sponsor, stage signage, 36 event tickets, reserved seating.
Innovator ($2,500): Featured sponsor of key event gathering spaces including bar, food and dessert stations, plus 24 event tickets.
Designer ($1,000): Featured Sponsor of Entrepreneur Scholar Student & Alum Venture Pop-ups, plus 12 event tickets.
Trend Spotter ($500): Cocktail Table Signage plus 4 event tickets.
Venture Partner

Innovator Sponsor


Mike Urbanos & Rosann Fischer
Designer Sponsor



Range Digital
Trend Spotter Sponsor